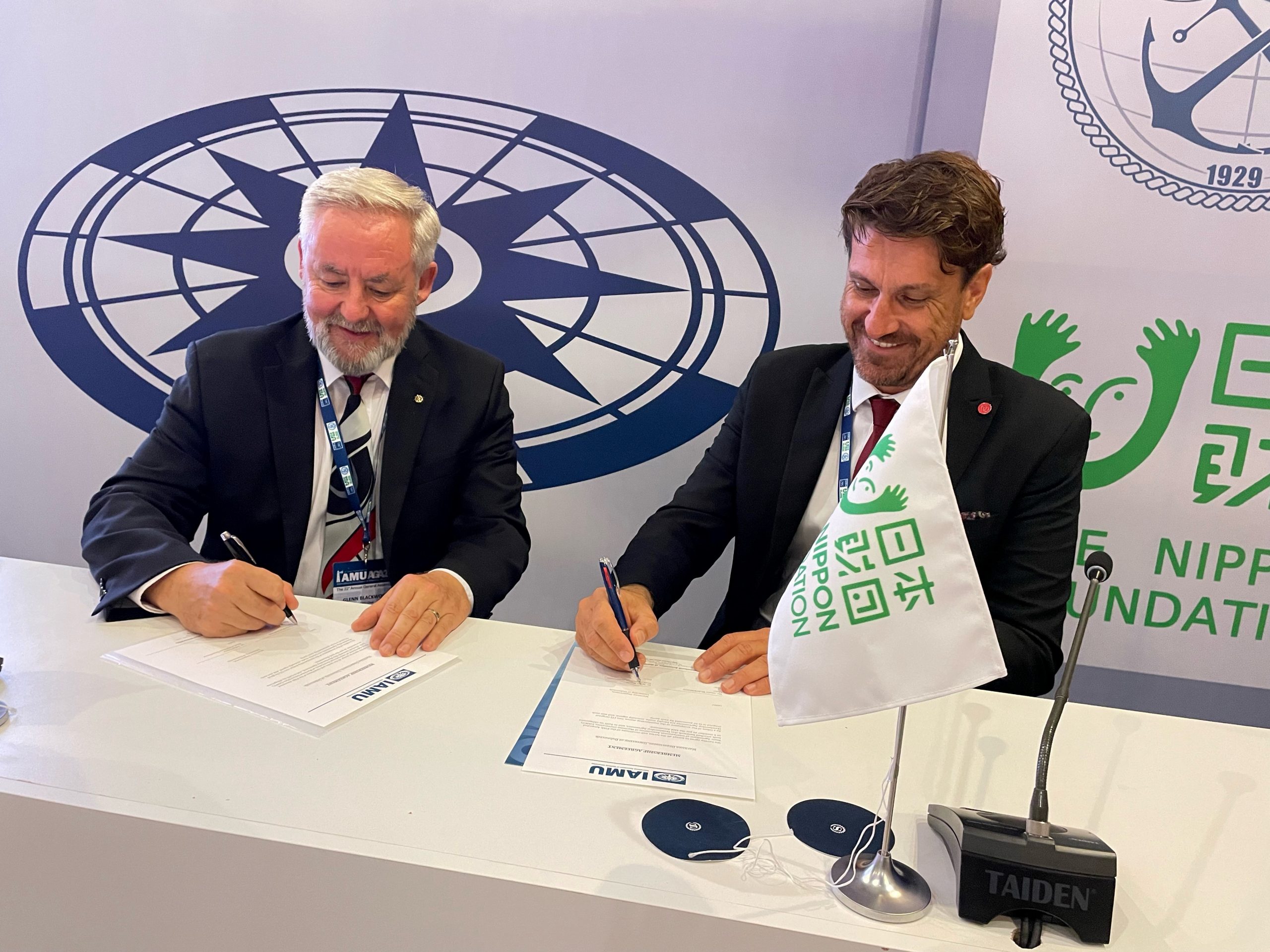 The Maritime Department of the University of Dubrovnik became a member of the International Association of Maritime Universities (IAMU) based on the decision of the International Executive Board (IEB) adopted at the 22nd Annual General Assembly (IAMU AGA) on October 19, 2022 in Batumi, Georgia. The Membership Agreement was signed by Assoc. Prof. Srđan Vujičić, Head of the Maritime Department, and Mr Glenn Blackwood, Chair of IAMU.
This membership in the umbrella institution of the maritime academic community will enable global recognition of the University of Dubrovnik Maritime Department, direct participation in the work of IAMU as an advisory body to the International Maritime Organisation (IMO), greater mobility of students and teaching staff, and the development of scientific and professional projects funded by the Nippon Foundation.This is a great success for the Maritime Department, the University of Dubrovnik and the City of Dubrovnik.
In the past year, the teachers of the Maritime Department published four scientific papers as authors and co-authors in theIAMU Proceedings, and one paper in the prestigious scientific journal Journal of Maritime Affairs (JOMA) of the World Maritime University (WMU).