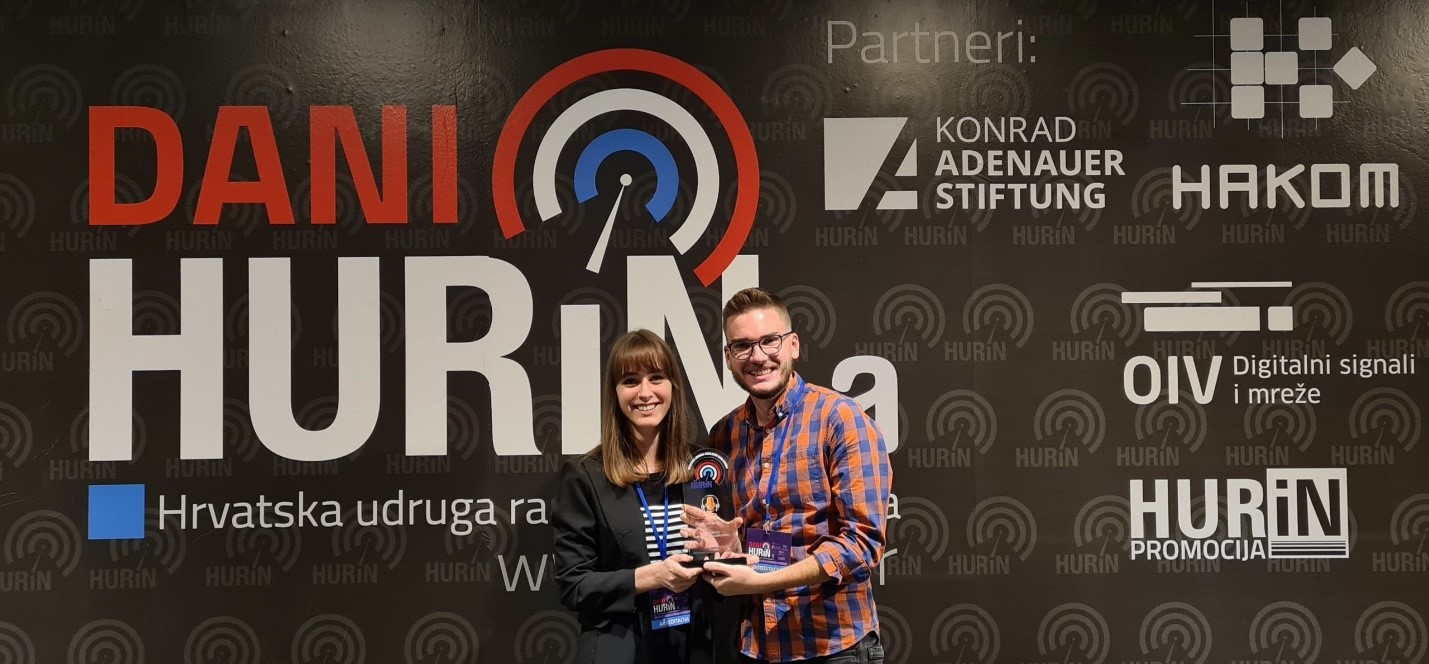 24 November 2021
The student UNIDU radio of the University of Dubrovnik is this year's laureate of the HURiN's annual 'Bronze Microphone' award in the category of radio achievement. This award, which aims to reward journalistic work, the manner of presenting and radio show hosting as well as work organisation, was given to its 'Radio Espresso' radio show. Media graduate study programme students Ivana Hladilo and Toni Jurić received this award at HURiN Days, held on 23 and 24 November in Sveti Martin na Muri.
Being broadcasted since 2008 and edited solely by students, 'Radio Espresso' is the longest aired show of the UNIDU radio. It runs every day at 11 hours at 97.5 MHz as part of the morning programme, and features interviews, opinion polls and event announcements concerning Dubrovnik and its student life. Each summer semester, the third-year students of the Media and Social Culture study programme edit this show as part of their Radio Programme Editing workshop.
About a hundred participants, representatives of local radio stations and regulatory agencies, were gathered at HURiN Days, organised by the Croatian Association of Radio Publishers. They discussed the implementation of the new Electronic Media Act, the programme and business operations of radio stations in times of pandemic, and the DAB+ technology. The partners of the event were Konrad Adenauer Foundation and the Croatian Regulatory Authority for Network Industries (HAKOM). HAKOM was also the sponsor of the HURiN's journalistic and annual awards, and Transmitters and Communications (OiV) presented DAB+ receivers to the laureates.