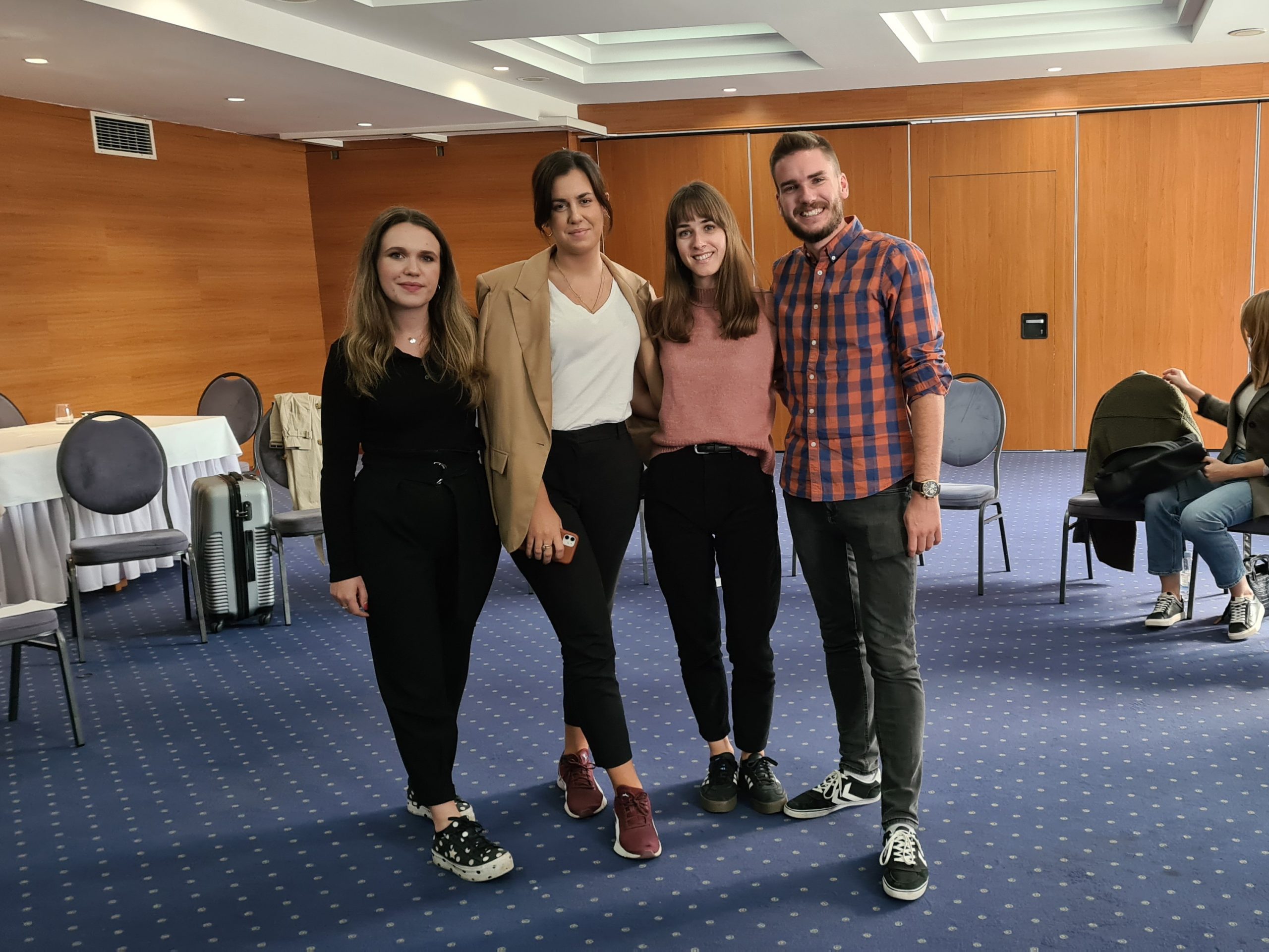 Last weekend in Zadar, Gong organised a training 'Journalism against Disinformation' for 20 journalists and journalism students. The following students of the graduate study programme of Media from the Department of Communication Science participated in this training: Ivana Hladilo and Toni Jurić as well as the Department's alumni Anja Nagy, Elena Vračarić, Ivan Jukić, Nada Vukotić and Aida Čakić.
The goal of the training was to open the discussion on all factors contributing to the spread and impact of disinformation narratives that have shaken media scenes and political systems in the last couple of years. Also, this education attempted to create a space for experience exchange among colleagues as well as to provide an opportunity for future cooperation.
Professor Irena Radej from University North, Professor Andrea Vranić and Mirjana Tonković from the Faculty of Humanities and Social Sciences in Zagreb, journalist and editor Đurđica Klancir, journalist and fact-checkers Katarina Bulatović, Dražen Hoffmann and Svjetlana Knežević from Gong carried out the two-day pilot programme with interactive discussions on how to prevent and mitigate disinformation.
This training is part of the 'Pro-fact: Detecting COVID-19 disinformation narratives in Croatia by research, fact-checking and education'. This is a multi-disciplinary project with Gong being the project lead, and the Faculty of Political Science in Zagreb, University of Dubrovnik, Faktograf, Faculty of Electrical Engineering and Computing participating as project partners. The Croatian Journalists' Association (HND) and the Croatian Journalists' Union (HND) also contribute to this project. The next such training is planned to be organised next year by the Department of Communication Science of the University of Dubrovnik.